Saturday 18th May
Shabbat Morning Service + Community Lunch*
09:30am - Shabbat Service
11:00am - Children's Service Venue: Borehamwood and Elstree Children's Centre, (BECC) Shakespeare Drive, off Furzehill Road, Borehamwood, WD6 2FD
---
Saturday 1st June
Shabbat Morning Service +Kiddish
09:30am - Shabbat Service
11:00am - Children's Service Venue: Borehamwood and Elstree Children's Centre, (BECC) Shakespeare Drive, off Furzehill Road, Borehamwood, WD6 2FD
---
Saturday 15th June
Shabbat Morning Service + Community Lunch*
09:30am - Shabbat Service
11:00am - Children's Service Venue: Borehamwood and Elstree Children's Centre, (BECC) Shakespeare Drive, off Furzehill Road, Borehamwood, WD6 2FD
---
*EBMC's Kashrut Policy: Any food you bring to our services / events needs to be either suitable for vegetarians or kosher Parev. If you make a dish at home it must be from ingredients that are approved kosher / vegetarian (or fish, eg salmon, tuna) and cooked/prepared in a disposable container. When you bring a prepared dish, the community trust that you have conformed to these standards.
---
SCHEDULE OF
SERVICES & EVENTS

FOR 2013

CLICK HERE TO VIEW
---
seeks to combine the values and practices of traditional Judaism with the best of the values of the modern world.
Sign up for "Reflections" a weekly newsletter from The Assembly of Masorti Synagogues:
We are grateful for the support of Masorti Olami and the World Zionist Organization
Elstree & Borehamwood Masorti Community is a proud member of Masorti Judaism..
To subscribe to our newsletter, please send us an e-mail.
---
WORTH A LOOK:
LONDON JEWISH MALE CHOIR
One of the foremost Jewish choirs in the world, the London Jewish Male Choir has a long history of entertaining audiences with high quality performances of a broad range of Jewish music. Their repertoire includes music sung in Hebrew, Yiddish, Ladino, Russian, and English.

LICHTENSTEIN - A Retrospective
Lichtenstein: A Retrospective is the first full-scale retrospective of this important artist in over twenty years. Co-organised by The Art Institute of Chicago and Tate Modern, this momentous show brings together 125 of his most definitive paintings and sculptures and reassesses his enduring legacy.
21 February – 27 May 2013.
WALKING THE LIGHT
Readers of Jonathan Wittenberg's other books already know the humane, insightful and often profound observations and thoughts that preoccupy him. Walking with the Light: From Frankfurt to Finchley will both delight and stimulate a whole new audience.
Rabbi Jonathan Wittenberg is Rabbi of the New North London Synagogue. He is married to Nicola Solomon, General Secretary of the Society of Authors. They have three children and faithful hound, Mitzpah.
To purchase Rabbi Wittenberg's new book,
please click here.

---
Home | Membership | Services & Events | Lifecycle | Contact
---
Celebrating Shavuot

Shavuot begins in the evening of Tuesday, May 14 2013 and ends in the evening of Thursday, May 16 2013.
Shavuot (literally "Weeks") is a Jewish holiday that occurs on the sixth day of the Hebrew month of Sivan (19th May, 2010). Shavuot commemorates the anniversary of the day God gave the Ten Commandments to Moses and the Israelites at Mount Sinai, although the association between the giving of the Torah (Matan Torah) and Shavuot is not explicit in the Biblical text. The holiday is one of the shalosh regalim, the three Biblical pilgrimage festivals. It marks the conclusion of the Counting of the Omer.
The date of Shavuot is directly linked to that of Passover. The Torah mandates the seven-week Counting of the Omer, beginning on the second day of Passover and immediately followed by Shavuot. This counting of days and weeks is understood to express anticipation and desire for the Giving of the Torah. On Passover, the Jewish people were freed from their enslavement to Pharaoh; on Shavuot they were given the Torah and became a nation committed to serving God.
---
Membership
It's easy so why not join today?

You can now join EBMC online. Just click here and download some simple forms. Return them to us via e-mail or post and that's it! Your membership application will be handled by our membership staff. You can contact them here for any questions about becoming a member of our community.
Annual membership is £175 per person, £350 per couple. Membership includes all children under 21 years and includes burial scheme.
Once you have submitted your form we will be back in touch to answer any of your questions.
---
Can You Help at Shul?
We are looking to recruit volunteers for various roles within our community. If you can assist us please get in touch. Details below:
Can you help with Children's Services? We need people to take both toddlers and juniors Shabbat morning service. No previous experience required. All resources and help in preparation provided.

Security Volunteers for Shabbat and High Holyday Services

kiddush - We need people to set up and clear away our kiddush after Shabbat morning service. You can also sponsor a kiddush if you are commemorating a special occasion.

Can you leyn or take a service? We would be especially happy to hear from those who would like to become involved in leading our services.
---
JLGB Borehamwood
JLGB Juniors is for children aged 8 to 11 and generally are in Years 3 to 5.
JLGB is fun. Weekly group meetings, camps and other events across the country mean your children will be able to experience the hundreds of different activities offered every year.
JLGB provides a safe environment. Every JLGB leader is police checked, first-aid trained and has attended a rigorous training programme.
A large percentage of JLGB members grow up to become excellent leaders. As the Chief Rabbi has said, the JLGB "has inspired many generations of young leaders who have learned, through their involvement in the JLGB, the qualities, skills and attributes of good leadership".
Regardless of whether or not your children attend Jewish schools, being a part of the JLGB family provides them with an unmatchable opportunity to make Jewish friends for life from all over the country and beyond.
Anyone in Year 6 can attend our Senior unit so please feel free to email for further information:
B/Captain Linda Leveney
Officer Commanding Borehamwood Juniors & Seniors.
Email: borehamwoodcompanies@gmail.com
---
Judaica Gifts from BlueWhite.co.uk
For more Jewish Gifts visit: www.BlueWhite.co.uk
---
FIRST JEWISH WOODLAND BURIAL SITE IN THE UK
The Jewish Joint Burial Society (JJBS), which provides funeral services for 35 Reform, Masorti and Liberal congregations, has acquired a freehold parcel of land for the purposes of woodland and other burials. This is the first time woodland burials have been possible in a Jewish cemetery in the UK and it is believed to be the first faith woodland cemetery in the country. Members can now choose to be buried in an ecologically friendly way in a natural environment surrounded by newly planted trees. The burial can include a coffin made from bamboo or cardboard which decomposes naturally and instead of a large headstone there will be a small memorial plaque. read more...
---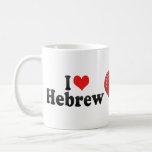 Café Ivrit
Come learn some Hebrew, speak some Hebrew, or just be around Hebrew!
Thursday evenings at 7.30pm.
For more information contact:
Howard Feldman, Café Ivrit co-ordinator.

Email: howard6@gmail.com.
---
EBMC PARENT & TODDLER GROUP - Volunteers Needed
With so many new members with babies and young children it would be in the community's best interest if a Parent and Toddler Group were to be established. It would give us an opportunity where parents, grandparents or carers and their children can go to have fun and meet new people. Parents and carers would remain with, and would be entirely responsible for, their children throughout the sessions.
What we are looking for are volunteer coordinators who would be responsible for the administration of the group and not involved in any childcare.
If you would like the opportunity to volunteer for this community role please contact: info@ebmc.org.uk.
---
---
---
Local Advertisers:
To discuss advertising on our website and/or in our
e-Newsletter, please e-mail: info@ebmc.org.uk